---
What is the National Association of Peer Program Professionals?
VISION: Establishing a culture of people helping people. (Adopted June 2009)

MISSION: The National Association of Peer Program
Professionals helps adults establish, train, supervise, maintain
and evaluate peer programs. (Adopted June 2009)
---
October Events
October 5th -
Stomp Out Bullying Day
Students can wear blue to show their support in stomping out bullying in their school. Check out this
site
for more information and activities.
October 8th -
National Depression Screening Day
Bring awareness about depression to your students by helping them recognize the signs and symptoms of depression.
Mental Health America
has resources that you can use to educate yourself and your students.
October 10th -
World Mental Health Day
Help reduce the stigma of mental illness by raising awareness. Some activities include signing the No Stigma Pledge, passing out green ribbons, and having resources available for staff and students. Download the
toolkit
from NAMI.
October 18th - 24th -
National Teen Drivers Safety Week
Promote safe driving among your students by organizing a week of safe driving activities. Check out the campaign,
Ride Like a Friend, Drive Like You Care
. Also, consider a seat belt campaign by joining
Teens in the Driver's Seat
.
October 21st -
Unity Day
Students can wear orange to show that they stand against bullying. More resources can be found at the
Pacer's site
.
October 23rd - 31st -
Red Ribbon Week
Promote drug free living in your school by celebrating this week long healthy living campaign. Check out the
Red Ribbon Week Campaign
website for more information and ideas.
Want to Become a Certified Peer Educator Trainer??

Contact us!!
---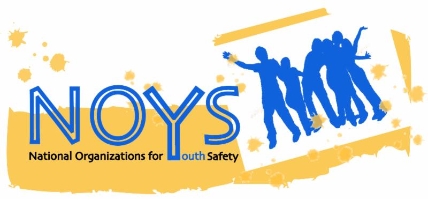 ---
---

NAPPP is proud to be a member of NOYS.