---
VISION: Establishing a culture of people helping people. (Adopted June 2009)

MISSION: The National Association of Peer Program
Professionals helps adults establish, train, supervise, maintain
and evaluate peer programs. (Adopted June 2009)
What is the National Association of Peer Program Professionals?
NAPPP is a 501(c)(3) nonprofit corporation whose mission is to help adults establish, train, supervise, maintain and evaluate peer programs. Using the NAPPP Standards and Ethics as a guiding principle, NAPPP helps adults through networking, leadership training, certification and programmatic problem solving. Please refer to the link "About NAPPP" in the Navigation column to the left for more information about NAPPP, including frequently asked questions. You may also email us at
nappp@sbcglobal.net.
NAPPP provides information on peer programming training, conferences, peer programming resources, information on best practices, the latest news in peer programs, and features organizations that support peer programs!!
Books available in the Store/Resources area have been reviewed by the NAPPP Professional Development Committee and are found to
be consistent with recommended training needed for peer helpers or support activities utilized in Peer Helping Programs.
Go to Certification and read about NAPPP's Certified Peer Programs.
Support NAPPP by shopping online at more than 700 brand name stores. A portion of each purchase through BettyiGive will be donated to NAPPP.
---
May Social Awareness Events

Mental Health Awareness Month

With finals, AP Testing, and college entrance exams, anxiety can be a problem for students. Peer helpers can share the signs and symptoms of anxiety and how to cope during this stressful time of year. Some tools include:
Anxiety Toolkit
Mental Health First Aid Training
-8 hour training that teaches a five step process to assess a situation and assist someone with a mental health illness or addiction.
Sexual Assault Awareness Month

With prom and graduation parties approaching, NOYS emphasizes the importance of teen traffic safety. This campaign focuses on traffic related crashes which of the leading cause of death among teens in the US.

Join NOYS on Twitter to find out more information on how to protect teens in your community.

May 13th @ 8 PM - Seat Belt Safety
May 20th @ 8 PM - Driving Distractions
May 27th @ 8 PM - Sharing the Road

Add this to your calendar for your peer helpers to get involved in traffic safety.

Teen Safe Driving Summit
October 19, 2015
Alexandria, Virginia

Student Teen Mentor Application

Teen Pregnancy Awareness

The month of May is Teen Pregnancy Awareness for teens. Peer helpers can serve as peer educators and distribute resources through various methods. Check out the Office of Adolescent Health's Resources for a plethora of ideas, webinars, podcasts, and much more!!
See the
Office of Adolescent Health
for resources, podcasts, and webinars.
Prom and Graduation Awareness

---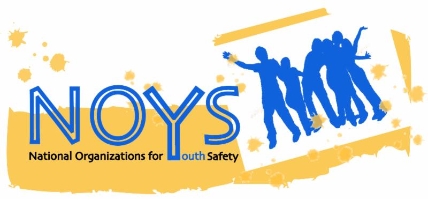 ---
---

NAPPP is proud to be a member of NOYS.