---
VISION: Establishing a culture of people helping people. (Adopted June 2009)

MISSION: The National Association of Peer Program
Professionals helps adults establish, train, supervise, maintain
and evaluate peer programs. (Adopted June 2009)
What is the National Association of Peer Program Professionals?
NAPPP is a 501(c)(3) nonprofit corporation whose mission is to help adults establish, train, supervise, maintain and evaluate peer programs. Using the NAPPP Standards and Ethics as a guiding principle, NAPPP helps adults through networking, leadership training, certification and programmatic problem solving. Please refer to the link "About NAPPP" in the Navigation column to the left for more information about NAPPP, including frequently asked questions. You may also email us at
nappp@sbcglobal.net.
NAPPP provides information on peer programming training, conferences, peer programming resources, information on best practices, the latest news in peer programs, and features organizations that support peer programs!!
Books available in the Store/Resources area have been reviewed by the NAPPP Professional Development Committee and are found to
be consistent with recommended training needed for peer helpers or support activities utilized in Peer Helping Programs.
Go to Certification and read about NAPPP's Certified Peer Programs.
Support NAPPP by shopping online at more than 700 brand name stores. A portion of each purchase through BettyiGive will be donated to NAPPP.
---
First Lady's Message at ASCA14

One of the most exciting moments at the American School Counselor's Conference was the speech delivered by First Lady, Michelle Obama. Ms. Obama announced three new initiatives from the White House to support school counselors. These new initiatives include:
1.
Starting in 2015, the School Counselor of the Year will be recognized at a White House ceremony, echoing the long-held White House practice of honoring the Teacher of the Year.
2. A meeting will be held in late July at Harvard to discuss the professional development needs of school counselors and the future of the profession.
3. Secretary of Education Arne Duncan has sent a
letter
to all state education leaders, calling for more support of school counselors.
NAPPP applauds the First Lady's support of school counselors! We know this will ultimately benefit peer programs in schools!
---
Building A Peer Helper Program Training
American School Counselor's Conference

NAPPP trainer/consultants Roselind Bogner and Cynthia Morton had the pleasure of working with 36 school counselors from all over the world on how to build a peer helping program in their schools. Each school counselor had various levels of experience, but eagerly shared their ideas and enthusiasm with the group. In one activity, the school counselors were asked to sell their peer helping program to a group of stakeholders (students, administrators, teachers, board members, and parents). The school counselors divided into their level of expertise and presented their sales pitch to the large group. Here are pictures of their awesome presentations!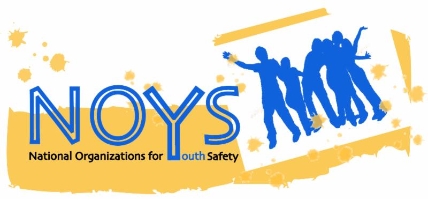 ---

NAPPP is proud to be a member of NOYS.