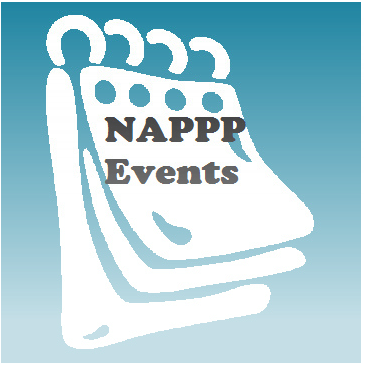 ---
June
NAPPP Summer Institutes

Become a Trainer of Peer Helpers,
2 days
9:00 AM -- 4:00 PM
June 13-14
Indianapolis
Place TBD.

Evaluation for Success
1 day
9:00 AM--4:00 PM
June 15
Indianapolis


These trainings are tailored for teachers, non-profit youth workers, juvenile justice/prison staff, juvenile/school counselors, social
workers, drug prevention specialists, Church youth workers, etc.
Become a Trainer provides 16 Professional Growth
Points for Indiana Teachers.
Evaluation provides 8 Professional Growth Points
for Indiana Teachers.
CEU's and contact hours are approved for both trainings by
CHES and NAADAC.
REGISTRATION DEADLINE 4 PM ON FRIDAY,
JUNE 2, 2017


Establishing a Peer Helping Program
June 12 – June 16, 20178:00 am to 4:30 pmIPC61002.80 Peer Helping Programs

This interactive class is for anyone who is interested in learning more about peer
helping programs. Peer helping programs, found primarily but not only in school
settings, train non-professionals (typically students) to provide a variety of supportive
services to other peers. These services can include (but are not limited to) one-on-one
support, tutoring, character education lessons, health education, leading small group discussions, working with classroom groups, conflict resolution and peer mediation,
drug and alcohol prevention, assisting new students, mentoring disabled and non-
English speaking students, service learning, community outreach and leadership
training. This class will cover the historical perspective of the peer helping movement worldwide, research regarding the effectiveness of peer helping programs, program
start-up, implementation and maintenance. Students will also experience modules for
training peer helpers. Upon successful completion of this class, students will have met
the training requirement component toward CPPE (Certified Peer Program Educator)
certification through the National Association of Peer Program Professionals.
Participants will receive a certificate of attendance, a year of membership in the
National Associations of Peer Program Professionals, can apply for Certified Peer
Program Educator and if have a program can apply for the Certified Peer Program.
Optional Graduate credit available through Lindenwood University. CEU's available
for Educators, Health Educators, Addiction Professionals and Social Work pending.
Contact Jason Roddick, MA, Counseling Program Coordinator, Lindenwood University,
400 North Kingshighway, Suite 301, St. Charles, MO 63301; 636-949-4527; email:
jroddick@lindenwood.edu
to enroll in the class.
---
July
PAL® Initial Adult Training for Secondary Education
July 10-11, 2017 (9AM-3PM) Roundrock, TX


Save the Date! 2017 NASRO Safe School Conference, Washington, DC (July 23-28).
Attendees will have the opportunity to receive 30 hours of training, view an exhibit hall, complete a NASRO Training Course at no additional cost, and interact with SROs, School Administrators, Sheriffs, and Chiefs of Police. "NAPPP Establish a Peer Program Training Institute- July 26, 27.
Washington Hilton discounted room rate is $174.00 plus taxes per night. Guest are subject to a self-parking fee of $36 per night. Make your room reservations now! To secure a room please call 1-800-HILTONS and use code "NASRO" or
click here
. One night
room and tax deposit is required to confirm a reservation. Reservations must be made by June 23, 2017 or before the group rooms are sold out, so do not delay. Prevailing rates may apply after this date or when the group rooms are sold out, whichever occurs first. Room are subject to availability.
REGISTRATION RATE:
Regular Registration Rate (Jan. 6 – May 31) is $500 for NASRO
members and $550 for non-members.
Late Registration Rate (beginning June 1) is $575 for NASRO members
and $625 for non-members.
https://nasro.org/conference/
Registration Open for 2017 NAADAC Save $25
​
National School Safety Conference
July 24-28, 2017
Las Vegas, NV
---
November
International Bullying Prevention Association Annual Conference
,
New Orleans, LA (Nov 6-8
).
A focus of this year's conference will include the
importance of adult-youth partnerships, which are critical to our collective efforts,with different student led sessions offered throughout the conference.
http://www.ibpaworld.org
---
December

PAL® Initial Adult Training for Secondary Education
December 5-6, 2017 (9AM-3PM) Roundrock, TX

---