What is the National Association of Peer Program Professionals?
---
---

VISION: Establishing a culture of people helping people. (Adopted June 2009)


MISSION: The National Association of Peer Program
National Association of Peer Program Professionals helps adults establish,
train, supervise, maintain, and evaluate peer programs so that peers may help
each other with the maximum effectiveness.






Broward County Florida Peer Summit
The Summit was a catalyst for change with Broward County Public Schools. This even was a truly a defining moment for the District and the school communities. This inaugural summit has set the stage for mobilizing school and student teachers to cultivate enriching and
supportive environments within their schools.

Summit participants (Peer Counselors at the high school and middle school) were engaged in enriching breakout sessions provided by
Diversity, Prevention and Intervention and resources to create a platform for "Prevention" throughout their school community.
Peer Counselors worked together to create an action plan based on the needs of school and community and resources gained. For
more information, please contact Kim Young, Broward County School District Florida.
​
---
National Peer Helper Recognition Week
March 19th-23rd
​Download our kit to celebrate your program!!

​


---
Upcoming Fall Webinars
2017 Free Webinars

Conflict Coaching: Guiding Students to Make Constructive Choices
​Hosted by: Pattie Porter, Owner of Conflict Connections
January 24th
6 PM EST


About Our Webinar...

How can you support and guide a student to navigate conflict in a constructive and effective manner? Over the years, schools have offered a number of
prevention and intervention programs such as peer mediation, conflict resolution education, non-violent communication training, and school
bullying awareness campaigns. Conflict Management Coaching is another option to offer students when they choose not to enter into peer mediation
or the other student chooses not to engage in a conversation. Coaching guides a student to learn about their trigger points and to connect how they contribute
to the conflict event. It empowers them to apply new communication and behavioral skills to addressing potential or ongoing situations.


​Register here



---
---
Call for Nominations!
​NAPPP 2018 Award Nomination Form

Do you know a NAPPP Certified Peer Program Educator or
Certified Trainer and Consultant who performs outstanding
work in the peer programs field? Or a Certified Peer Program
that is performing outstanding service?

Please nominate them for recognition by NAPPP in 2018

Use as much space as you wish. Attach relevant documents,
awards, recognitions, pictures, etc.


Name of Peer Program Adult or Program:

Address:

Phone:

Website:

Facebook/Twitter/Instagram/Pinterest/etc. accounts:


Outstanding work (what, when, why, how, collaborations,
recognitions):


Nominator's Name:

Position:

Address:

Phone:


Relationship to Person or Group Nominated:


E-mail nomination and attachments to:
psynetinc@sbcglobal.net by January 31, 2018.
______________________________________________________​

Want to Know More Information About Training?
Contact us!!
---

NAPPP is proud to be a member of NOYS.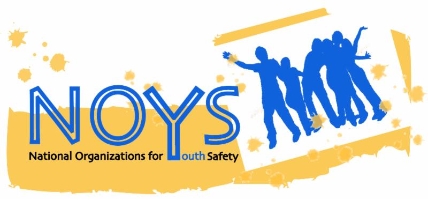 ---
---